Best Beaches for Snorkeling
If you're looking for the best beaches in Honduras, teaming with beauty, adventure, and quick access to some of the most remarkable snorkeling in the world, you may want to consider a Roatán vacation. The largest of the Bay Islands, Roatán, is 32 miles long and varies in width from 1 to 4 miles. It's right off the north coast, about 35 miles off shore, and between the snorkeling and the beautiful and friendly Roatán Hotels, you're sure to enjoy a fabulous time.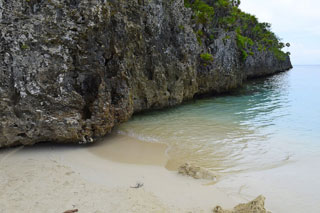 The Bay Islands are composed of 67 islands and cays; a cay is a small, low island composed largely of coral or sand. Some of these islands are so small they only have one house and a boat dock. But the real thing that makes a Roatán vacation ideal for snorkeling is the fact that these islands sit on the world's second largest coral reef system. It's a virtual paradise for those of us who live to explore marine life with snorkels, masks and fins. This coral reef runs along the coast of Honduras, bending north as it extends to Belize and then on to the Mexican Yucatan Peninsula.
Roatán island offers wonderful scuba diving and snorkeling sites all around it's parameter, but by far the two most intriguing spots for snorklers are West End Beach and Half Moon Bay. You'll want to wear a T-shirt to keep from getting a sunburn on your back. Don't trust your sense of time because the views you'll see are so splendid and engaging you'll forget all about the clock! The array of sea life you can expect to see will amaze you. The sponges are quoted to be the best in the world, better even than those you'll find in the Red Sea. Roatán is also famous for their sea horses. You'll find some of them hanging around in the mangrove branches. On a good day, you're also likely to see stingrays, barracuda, clownfish, sea turtles, parrotfish, and you may even experience a pod of dolphins.
Be sure that you don't kick your legs wildly as you're snorkeling. Experienced swimmers know that it disturbs life on the reef and will inhibit your experience of these magnificent creatures. The waters surrounding Roatán make it easy to float among the fish with very little kicking. The water temperature is like a bathtub and the alkalinity is high.
Vacation Resorts
I recently met a woman who has a home near West End not far from Anthony's Key Resort. We'll be featuring this resort in an upcoming article for GoneSnorkeling.com's Resort Reviews. For now, search for all-inclusive vacations and resorts on the Roatán island here... Prices range from $69 to $300 per night. Wow, what a bargain!
Other Bay Islands
Other, smaller islands near Roatán include Útila, Guanaja, Tiger Island, Conejo Island, and Cayos Cochinos. Útila has excellent snorkeling that can be reached directly from the beach, if you stay at a south shore resort. Otherwise, plan on taking a boat from town. Magrove Bight bay on Guanaja is good for kayakers, but may be too shallow for snorkeler's. Water taxis will take you between the islands and mainland Honduras during the day. After dark, plan on staying put or taking land taxis to your island's town for dinner.
Enjoy your vacation in paradise!