Snorkeling or diving is a popular activity even for those who are only beginners in swimming. Just picture yourself floating with the corals, swimming with the fish and other marine animals and rubbing against the marine flora. Snorkeling is this and more. Experience it once and you will want to do it again and again. That's the temptation of snorkeling.
There are quite a few places in India for snorkeling with marine life and clear seas. When we decided to try out the top destinations for the activity this year, here are the places we indulged in:
Andaman and Nicobar Islands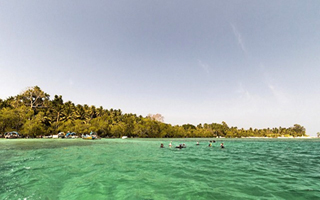 Standing at the shore and looking at the turquoise waters was the perfect signal for me to go snorkeling off the islands. There are many snorkelling spots in the islands such as Havelock Islands, Jolly Bouy, Cinque Island, North Bay, Red Skin Island, Mahatma Gandhi Marine National Park and more. Of these, Havelock Islands were the most popular, so we went diving in the beautiful sea. As we dived, what amazed us was how we were swarmed with fish all around. An experience that just bewildered city folks like us!
There is hardly any other place in India which has such a diversity of marine life. While corals are the main attraction, we also saw turtles, rays and a fantastic view of so many types of underwater flora. You can even swim with the sharks at Andaman. Other than monsoon season, any time of the year is good to visit Andaman. The water is quite warm and clean, so enjoy with abandon!
Lakshadweep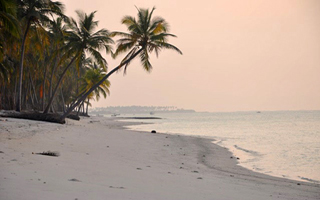 What is amazing about Lakshadweep is that despite being one among many beautiful islands of the world, it is still unspoilt. The resplendently clear blue water which gives you a splendid view of the marine life is what makes the island one of the best places for snorkelin. What I liked about the island was that it was so quiet. There were people but yet the beaches seemed empty. It was as if the whole beach was left to just us. Lakshdweep has a varied diversity of flora and fauna with rays, sea cucumbers, crabs, turtles, squid, octopus and a distinct display of aquatic flora.
The best places to visit in Lakshadweep are Bangaram Island, Kavaratti Island, Kadmat Island, Agatti, Kalpeni and Minicoy. We went to the Kadmat Island and it was possible to see marine life at just 25-45 meters. We spotted rays, eels, turtles and even lobsters. But there are many fish such as sweetlips, lionfish, sharks and a variety of corals as well here. Though it is the marine fauna that attracted us most, I was pleasantly surprised by the beautiful flora that thrived deep under the sea. October to May is the best time to visit and the water is quite warm most of the time.
Karnataka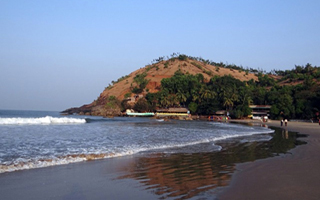 Though Karnataka is best known for its temples and historic heritage, not many know that it is also one of the most popular places in India for underwater adventures. We had visited Karnataka before to visit the temples, it was our first trip for snorkeling. The Netrani Island is the only spot in the state ideal for underwater sports but yet it is best.
It is also called Pigeon Island for its pigeon population. Some of the marine life that can be spotted are coral reefs, rays, turtles, barracudas, stonefish and so on. We were amazed by the variety of reefs and loved the turtles, especially the one that seemed to be around all the time.
Pondicherry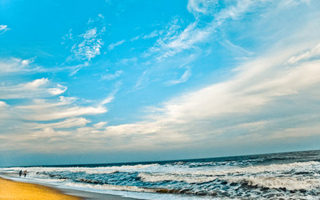 There are a number of places in Pondicherry where you can enjoy a fabulous under sea ride. Some places are The Hole, Arvind's Wall, Cool Shark Reef, 4 Corners, Eel Sanctuary, and more. We dived at the Arvind's wall. The marine life is diverse and we were excited to find many exotic marine animals as well. Some of which are lion fish, different crustaceans, sea snakes, triggerfish, turtles, dolphins, parrot fish, etc.
Maharashtra
There are quite a few beaches in Maharashtra but not all are suitable for underwater sports, The best places include Pune, the Konkan coast and Ganpatipule. Since Tarkarli beach in Sindhudurg district is the most renowned place for snorkeling, we decided to give it a shot. We were pleasantly surprised to see such clear water in Maharashtra state where the beaches are known to be polluted and unclean. It is believed that there are more than 200 different species of marine life here. Different types of corals, crustaceans, fish, and even dolphins can be spotted.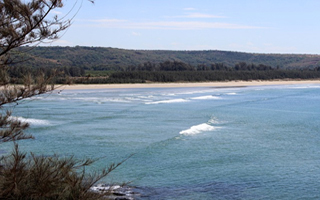 The water is warm and there are many organizations offering diving and snorkeling packages at the beach. We should thank our guide, a young guy named Prashant who helped us with the amazing activities. Another benefit of visiting Tarkarli is that you can also visit the backwaters here. We tried it as well and it was amazing. October to March is the best time to visit.
Author Bio
Rohit is an adventurer traveller who loves to pen down his experience such that his readers can have a first-hand familiarity of their upcoming trips. His stories can be read on Trans India Travelers.