Malta is the largest of the three main islands that make up the Republic of Malta in the Mediterranean Sea. The island of Gozo lies just to the north with the tiny island of Comino situated between them.
About 60 miles south of Sicily and 290 miles north of the African coast, this island cluster that enjoys some of the best climate in all of Europe. It hosts remarkable snorkeling from the islands' shores throughout most of the year. The sparkling waters and beautiful beaches draw people back to these shores year after year.
It's the calmness of these waters and their crystal clarity that make this an ideal destination for snorkelers. Rocky coasts turn into caves and caverns under the water creating a fantastic topography to explore. The sea surrounding the island is nearly tide-less and the visibility can easily be 30 and 40 meters in depth.
Malta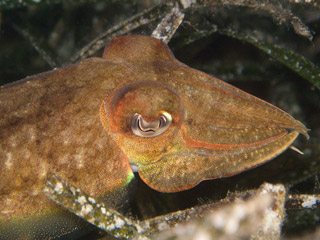 The capital of Malta, Valletta, may well have been the best fortified city in the medieval world. Valletta was built at the top of Mount Sceberras and is surrounded on 3 sides by the sea. A perfect location for water lovers! Narrow picturesque streets lined with great shopping and an exciting night life make Malta a fabulous snorkeling vacation site.
Sandy beaches are primarily found in the northwest area of Malta. The two most popular vacation spots are Mellieha Bay, which has the greatest expanse of sand, and Golden Bay. Families with small children especially enjoy the clear, shallow water at Mellieha Bay.
Gozo
If you love walking tours and moving through life at a leisurely pace, you won't want to miss Malta's little sister island, Gozo. This island, thought to be the Calypso isle of Homer's Odyssey, is known the world around for it's amazing snorkeling sites, surely the best in the Mediterranean.
The rocky seacoasts, spectacular caves, pristine beaches and crystal clear waters invite you to explore the colorful life under the sea. With more arches, overhangs, and crevices to count, you'll be engaged for hours discovering the coral and marine life surrounding this island. Dwerja Point, Fungus Rock and the Blue Hole are the most notable locations.
Since 2006, dolphins have been sighted around Gozo, mostly in the winter months when the water temperature is cooler. That's when the larger pelagic fish, which are a food supply for these marine mammals, are likely to be closer to the islands. Pelagic fish (and birds) live in the open oceans or seas rather than in waters close to the shore or inland waters.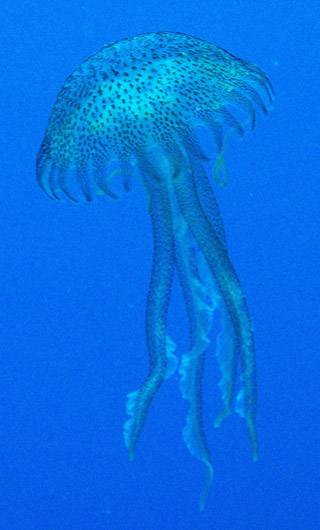 Comino
From Malta or Gozo, it's easy to get to Comino, the exquisite, tiny island situated between them. With only one hotel, this is a great island to visit on a day trip. Even the youngest children will enjoy the beaches and be safe playing in the surf of the clear and calm waters.
On a trip to Malta, you really must see the Blue Lagoon, one of Comino's claims to fame. The lagoon lies off the west end of the island between Comino and Cominetto, a tiny islet further west. Comino is an amazing place, a rock landscape covered most of the year with a wild flowers and thyme – a place devoid of traffic and fully embraced by natural silence. Interestingly, the island was named for the spice that used to grow every where in abundance, cumin.
Snorkeling Tips and Instruction
With the great amount of sunshine in this area, nearly 13 hours per day, it's important to come prepared to protect yourself. A lycra full body suit is great for protecting you from sunburn. It's easy to get engaged in underwater exploration, forgetting that half your body is being exposed to strong sunlight. Lycra suits will not fade in the sun and, being anti-microbial, they will protect you from sea lice and jelly fish as well as providing protection from coral cuts.
Snorkeling is fun and easy for most people to do without much instruction, especially if you are a strong swimmer, but some prefer a class to get acclimated to the water and equipment. At St. Paul's Bay, not far from Millieha Bay, the Aquatic Diving and Fishing Centre offers classes for individuals over 7 to help maximize your snorkeling experience. As well, they offer 2-hour guided snorkeling tours that are prefaced with an equipment briefing, some information about the underwater environment and, of course, safety procedures.
Local Marine Life
The Maltese Islands are an ideal location to explore underwater photography because of the clear, still waters. The flora and fauna are a beautiful backdrop to smaller varieties of fish: stone fish, cuttlefish, urchins, octopi, scorpion fish, parrot fish, and moray eels. Small and well camouflaged sea horses will often be spotted by slow moving, patient snorkelers. On a good day, you may also see turtles a bit off shore.
With English the official second language on the these islands, you'll get on quite well if you speak it! You honor a culture when you at least learn a bit of their language though so picking up key phrases in Maltese is a great idea. Say "eva"" if you agree (yes) and "le" if you don't (no). It's a fun language to learn to speak but more difficult when it comes to writing.
We hope you've enjoyed this article. M'hemmx imn'hiex (you're welcome!)
As always, we wish you happy traveling and fabulous underwater experiences!