Discover the Beauty of the Cayman Islands
Just south of Cuba, you'll find the remarkable and enchanting Cayman Islands. The three land masses that make up this island group are really mountain tops; the submerged Sierra Maestra Range runs north and straight into Cuba. Grand Cayman, Little Cayman and Cayman Brac offer equally engaging snorkeling experiences for experienced and novice snorkeling enthusiasts.
Little Cayman Island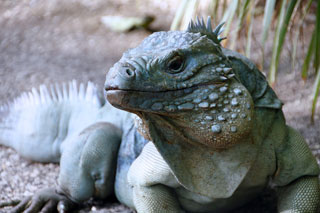 Little Cayman Island's most notable snorkeling sites are on the western end of the island. If you have an unlimited capacity for awe, all you'll need are a mask, fins, and a snorkel to experience the Caribbean at it's best. At the eastern tip, Lea Lea's Lookout and Sheer Wall West, with shards of sunlight called "Jacob's Fingers," illuminate a huge precipice covered with sea whips, barrel sponges, and split-pore sea rods. Purple sea fans and big coral heads pave this seabed which is home to the exquisite French anglefish, parrotfish, and queen tiggerfish. A little to the west, at Three Fathom Wall, you'll find coral heads that rise to within 10 feet of the surface, where blue-headed wrasse, barracuda, nurse sharks, and hawksbill turtles are frequent visitors.
At the west end of Little Cayman, you'll find a fun place to stay called the Pirates Point Resort. This family environment ranks well among the Cayman Islands Hotels, offering snorkeling and birdwatching activities. The owner, Gladys Howard will not disappoint you with her cooking. She graduated from the Cordon Bleu in Paris and has authored her own cookbook. An abundance of fresh fruits, veggies, and local seafood will delight your pallet.
The physical terrain of the Cayman Islands is relatively flat and unattractive; all three islands are covered with swamps and scrubland. It's the clear waters and colorful marine life that attract snorkelers and divers from around the world. It's the lovely homes and resorts populating the islands that create the truly picturesque surroundings.
Grand Cayman Island
Grand Cayman Island, the largest of the three, has snorkeling sites on every side of the island. The greatest number of snorkeling sites will be found along Seven Mile Beach, on the west end which has been designated for marine parks or replenishment zones. Just 2 miles south of George Town, you'll love Smith Cove, a park and small beach with a big, fish-friendly coral head. The well-known Wreck of the Cali is another great place for exploration. This 220-foot sunken ship lies in 20 feet of water. Other close-by spots include Cheeseburger Reef and Eden Rock, easy swims from the coast with concentrations of tarpon, fish with greenish or bluish tops and silver sides. These guys can grow to 8 feet in length and weigh 200 pounds.
Cayman Brac
The third island, Cayman Brac, lies furthest to the east. The word 'brac,' Gaelic for 'bluff,' gives us an idea about why this location is a magnet for avid scuba divers. It's a heaven for snorkelers as well, with sites like the wreck of the M/V Capt. Keith Tibbetts which is a shallow dive and easily accessible to snorkelers.
At Buccaneer Reef, you'll find a shore entrance with a ladder that has been carved out of the limestone. Parrotfish and schools of French grunts inhabit the pool-like areas which are great for novices.
The underwater attractions on Cayman Brac include three marine park preserves. The parrots on the island are endemic and are protected by a sanctuary. Lots of photo opps here!
A favorite place to stay here is the Brac Reef Beach Resort. Whether you're looking for romance or adventure, this resort is sure to deliver. Snorkelers are invited to participate daily on dive boat excursions.
The Cayman Islands; Grand Cayman, Cayman Brac, and Little Cayman, with their surrounding shallow waters, offer enormous opportunities for passionate lovers of snorkeling. We've barely touched the surface in this article. Ah, so much to see; so much to explore!
As always, happy traveling!