Best Snorkeling Resorts
There are two things we look for when traveling great distances to explore exotic destinations. The first, as you might guess, is an utterly breath-taking snorkeling opportunity. We are in search of the one that is second-to-none.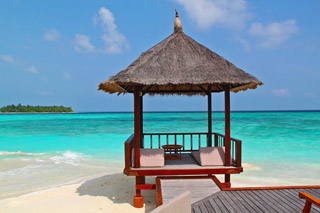 Not so critical, but definitely a plus, are the exclusive resorts tucked in and around these snorkeling locations. The best snorkeling resorts offer a collection of experiences so rich, so sensual, so exotic that you will surely want to return again. They fully deliver on our vacation objectives to be deeply refreshed and energy-infused.
In this section of our GoneSnorkeling.com website, we review world-class resorts for snorkeling enthusiasts like us. We hope you'll find these reviews helpful as you plan your individual, romantic, or family getaways and vacations.
Check out our articles about: